RITUAL
The Ritual folder now in production with a 4.3 inch blade available in a variety of materials including elmax, damasteel, San mai, and carbon Damascus blades, titanium or exotic bolsters, and wide varieties of handle materials. Also available as a production assisted flipper through CRKT licensed designs.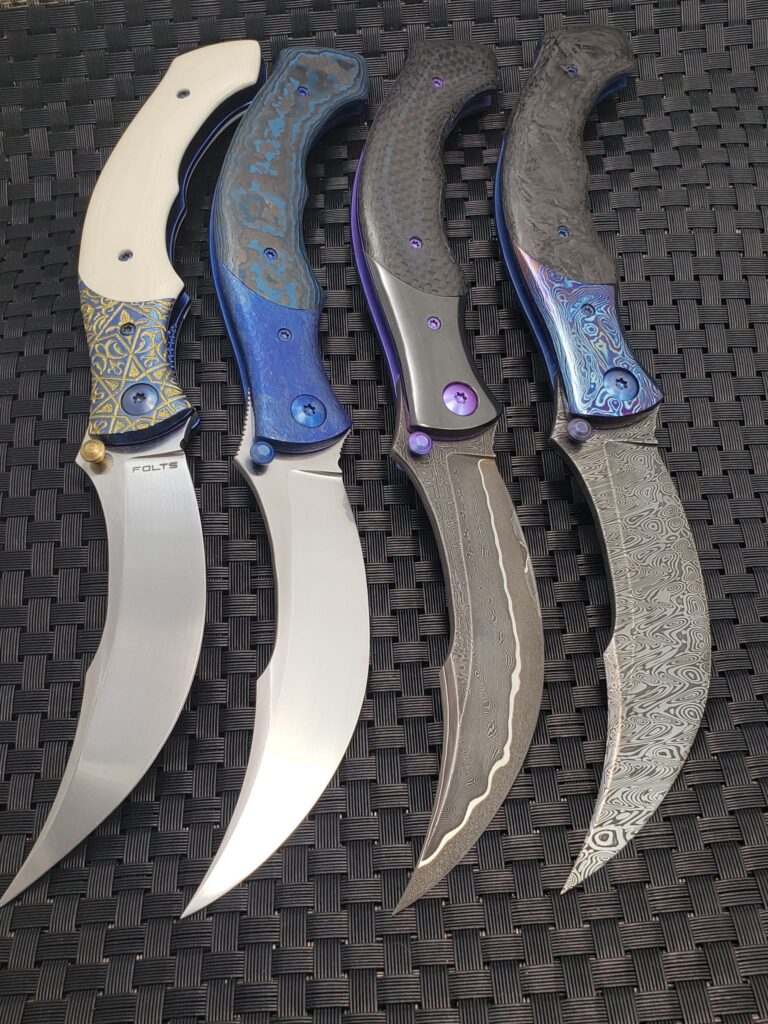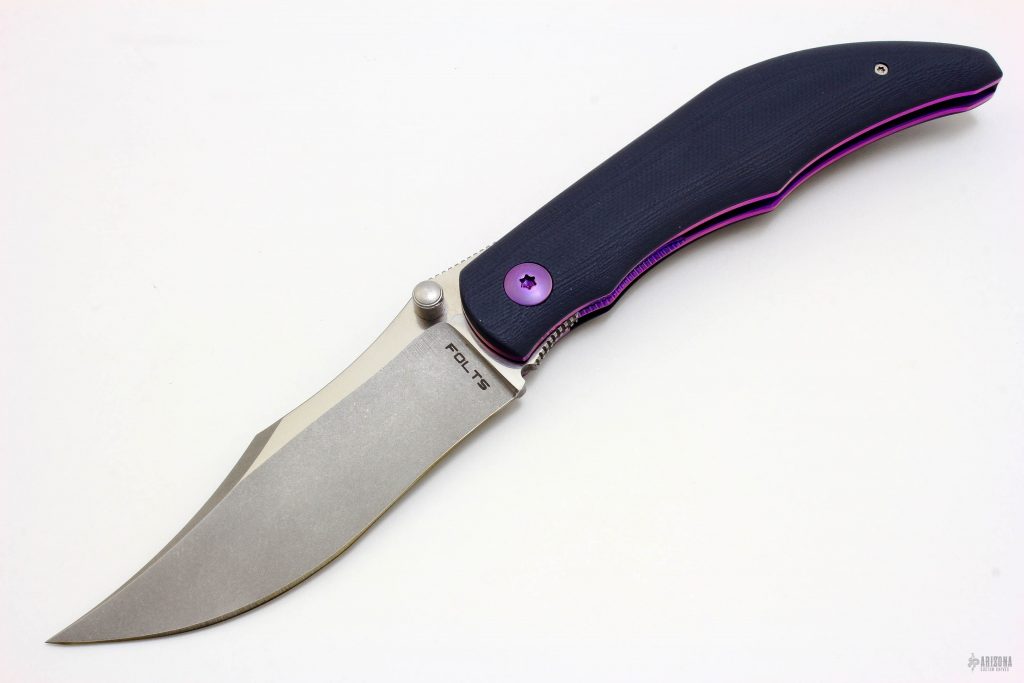 SULTAN

The Sultan folder is a 3.75 inch blade of CPM154, available bolstered or solid handles as well as available with a compound grind blade profile.
UTILITY

The Utility folder features a 3.25 inch blade of CPM154, usually available in solid handles or handle and bolster configuration.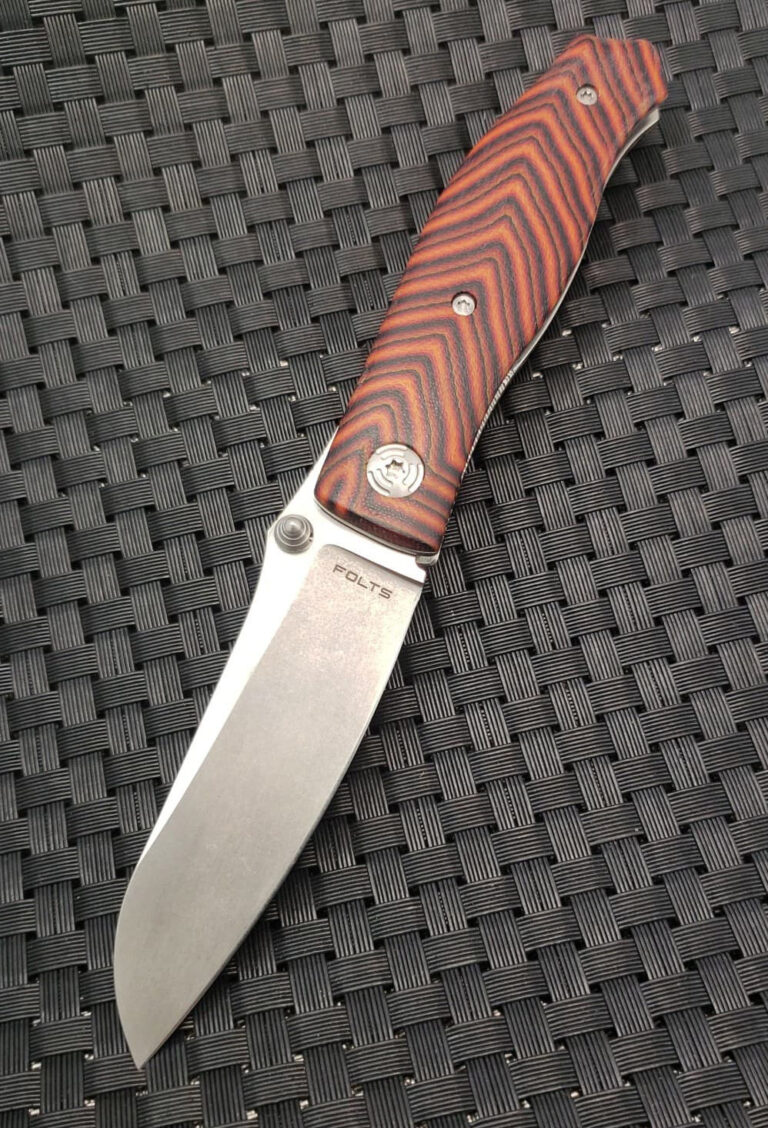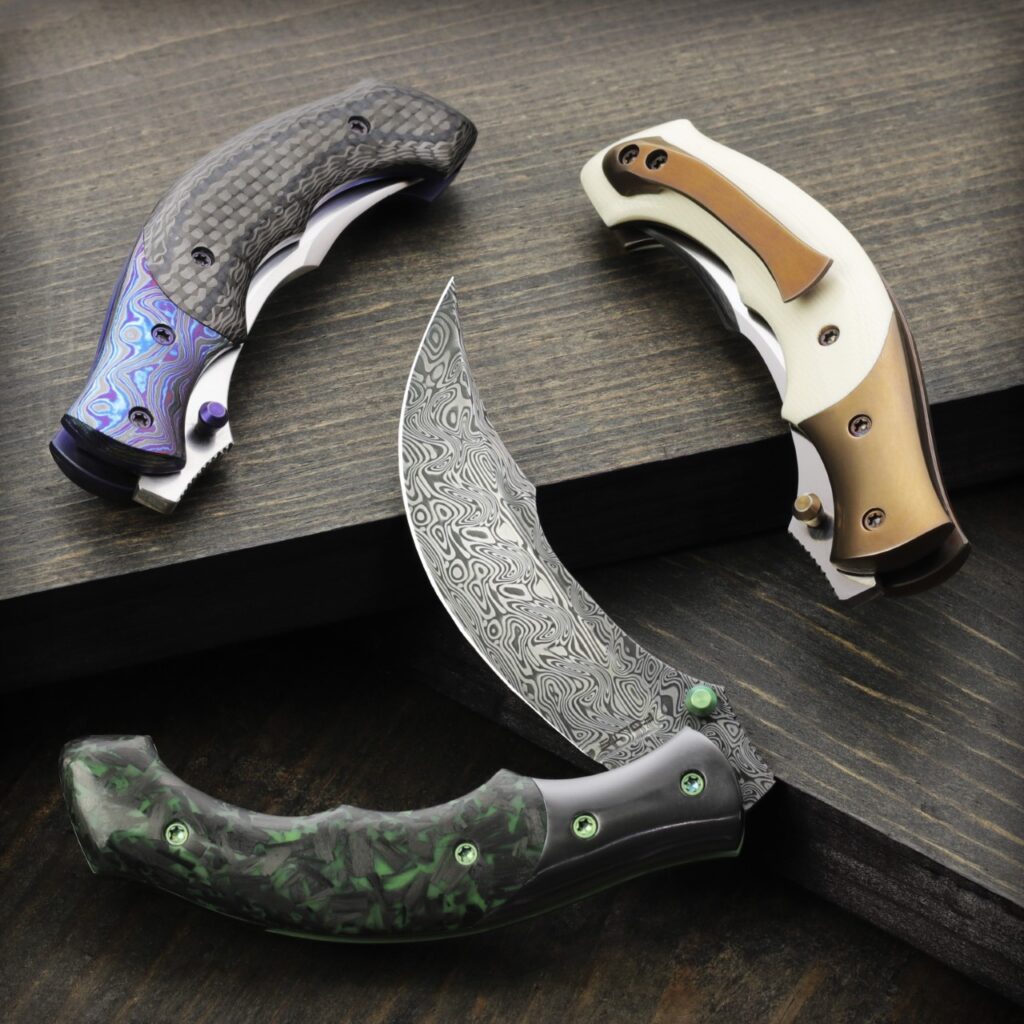 RITE
The Rite model folder, coming soon to regular model availability, is a scaled down version of the big Ritual folder. It will be available in CPM154, damasteel, and carbon Damascus, with varieties of bolster, clip, and material combinations.